HOLISTIC APPROACH
The coastal geography of western Scotland and its cold, crystal clear waters from the Atlantic provide ideal conditions for the cultivation of farmed seaweed. Farming kelp is an evolution of the centuries-old practice of hand harvesting wild kelp from the rocky, rugged shores of western Scotland. For centuries kelp has been cut or collected for use as food, feed and fertiliser.
Our approach is to integrate the cultivation of seaweed with local farmers' knowledge and expertise. Importantly, we believe cultivated kelp farming can become a catalyst to enhance the marine environment and stimulate local communities to become involved.
At KALY we believe in a holistic approach to kelp farming where benefits can be shared with existing marine users, residents, businesses and visitors. As custodians of the oceans and our lochs, we all have a duty and responsibility to ensure an inclusive approach to the preservation and enhancement of our seas for future generations.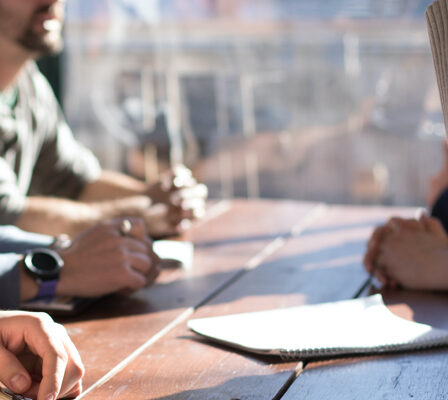 Benefits include:
Supplemental income within a fragile economy
Limited financial investment or risk
Training and educational programmes
Variety of sustainable employment opportunities
Fund marine habitat conservation and restoration
Community-based marine improvement projects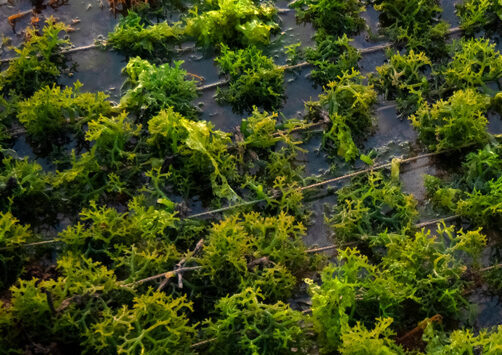 A FARMER COOPERATION MODEL
Local creel fishers and other interested parties will be invited to enter into commercial agreements with KALY to jointly undertake training programmes, develop farm design techniques, farm deployment, the seeding of growing lines, farm and environmental monitoring, and the eventual harvest of cultivated kelp.
Farmers bring their experience of working local bays and lochs. Farmers bring a wealth of knowledge and appreciation of local marine characteristics – currents, tidal flows, climatic changes, wildlife habitats and an understanding of safety at sea. Creel fishers' skills with boats and knowledge of the local waters are key.
These skills will be employed by KALY during the quieter fishing months when seaweed activity is at its peak. KALY will provide the investment for all training and farm infrastructure. We will pay our farming partners a guaranteed income and will ensure farmers benefit from increased value achieved by KALY as the supply chain to buyers is established.
KALY intend to become leaders in the cultivation of seaweed. We believe the way to do this is through a forensic approach to quality, a transparent and supportive approach to partnership and a desire to improve and enhance each marine environment where we establish a farm.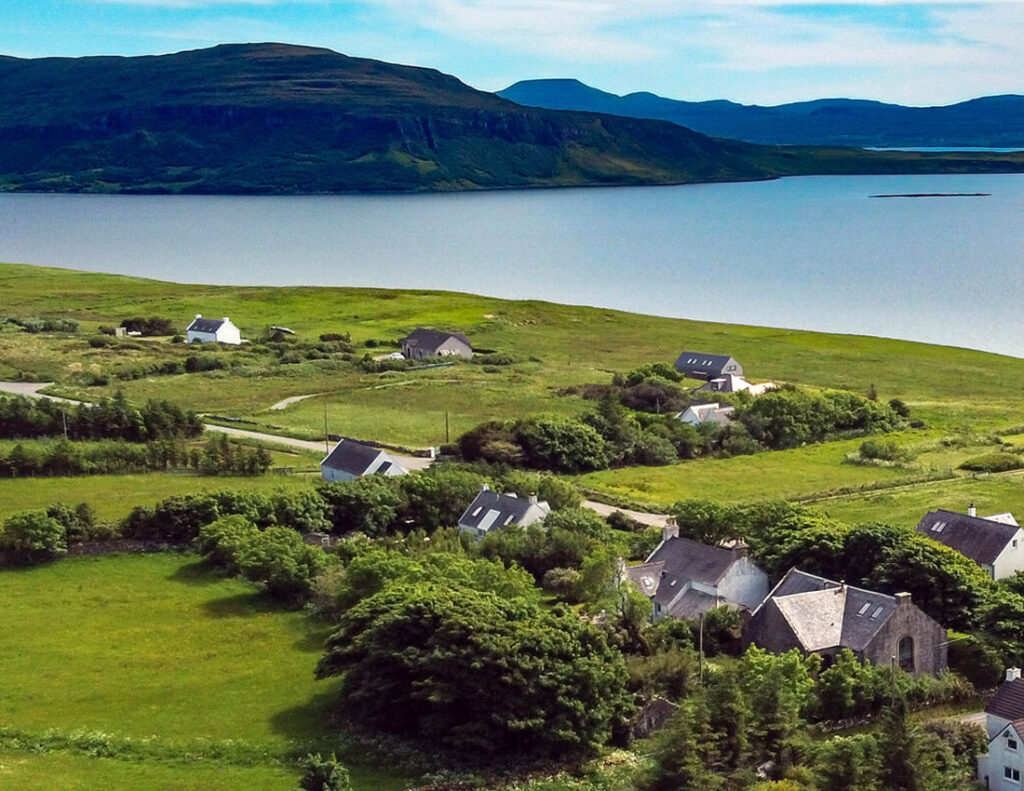 LOCH BAY – THE PILOT FARM
Loch Bay and its shore environment is the focus for all who work, visit and live in Waternish. The hamlet of Stein, designed by Thomas Telford, is the centre point. Loch Bay and its surroundings are a magical landscape of outstanding natural beauty.
KALY will use the pilot farm to establish a format for community engagement with all who have an interest in the Bay. We will work with the local community on Waternish to identify other potential environmental projects which protect and restore the Bay.
The pilot farm at Loch Bay will become a Research and Development training farm to test and refine seeding and harvesting techniques, create emerging technological innovations and develop intellectual property opportunities.
The Loch Bay Farm will also provide future KALY Farming Partners an opportunity to experience first-hand how best practices in kelp cultivation can be implemented. Training will be given at the site and via a new online platform to integrate the results of research and iteration to facilitate knowledge exchange between seaweed farmers at other farms.
THE PROCESSING HUB
KALY intend to develop a processing hub to connect sites at sea with a facility on land that serves as a collection point for the kelp harvest. Its function is to undertake pre-processing of kelp including washing, chopping, freezing and/or drying to stabilise the biomass. The hub will contain R&D and training facilities, equipment storage, a kelp seeding lab and a data and water quality monitoring centre.
We envisage the hub becoming a point of reference for the local community and visitors to experience and learn how seaweed is grown, what it's used for, its environmental and economic benefits and showcase what other marine conservation measures are being researched, planned and implemented by local groups or national organisations.
Eventually we think that the hub could provide a focus for marine restoration: seagrass seeding, a cleaner fish nursery, a lobster hatchery and a centre of excellence to explore new ideas to enhance and create sustainable marine habitats. Linked to an educational year-round programme and series of exhibitions, a model for visitors and residents to come together and learn from one another is conceivable.
Skye has some of the best seafood in the world – and some of the best chefs. KALY-sponsored demonstrations on different ways to prepare shellfish, wild fish straight from the boat, and of course seaweed create additional opportunities for engagement with visitors and the marine environment.
Our vision for kelp farming is clear.
Our ambition unlimited.
The journey ahead will be fun!